Every business can benefit from increased exposure. By increasing your company's visibility among prospective customers, you are ensuring the growth of your company by building your brand recognition. An exceptional way to rapidly expand your company's brand is through the use of mobile marketing! Vehicle wraps or graphics are a great way to get your business brand out there, simply by utilizing your vehicle as you normally would. This form of advertisement is very popular with businesses that offer service calls, deliveries, or travel as they drive to various job locations.
A great perk of utilizing vehicle wraps as a marketing tool is the endless options for design and style customization. We can wrap virtually any vehicle. Do you have a boat? Check out our boat wrap page. We use cutting-edge printing technology and techniques to produce images and wraps in high resolution with an exceptional color gamut. There is also stylized fonts, detailed borders, and even your own logo you can opt to include on your custom wrap. One of the best ways to build your brand is through the continued use of a strong logo. Puget Sound Signs can incorporate yours, or help you make one that guarantees a high impact.
Ready for your new channel letter sign? Call us today 253-243-7777!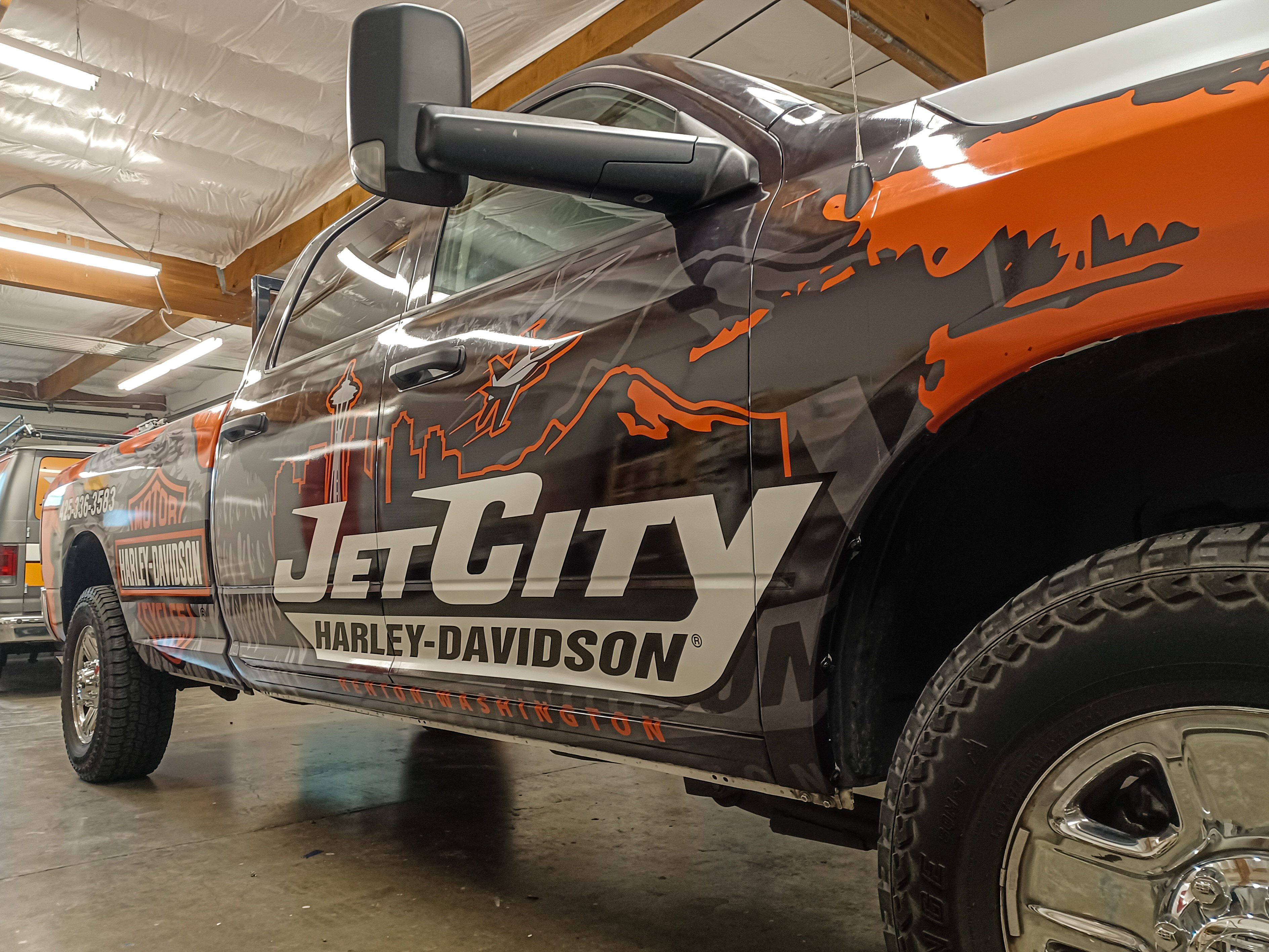 Here is another wrap job we are excited to share with you! A trailer, a golf cart, and two trucks...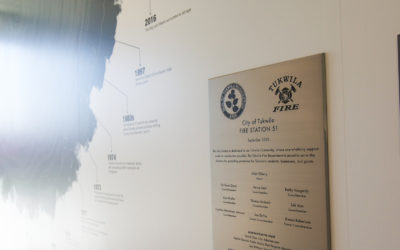 The Tukwila Fire Station is a great example of a full sign package. We were ecstatic about working...